Service Concierge - Brand Identity - This event has already occurred
Event Details:
The third day of the Service Concierge Program is underway which is a joint parnetship program offered by LV, the City of Pembroke, and the Town of Petawawa! This series is all about merchandising and consumer behaviour in the physical environment. Join specialist Carey McMaster of TRAICON as she delivers a 4 part program tailored to our service industry. Learn how first impressions go a long way for your business and how branding your storefront creates a positive consumer experience.
The series will be offered over 3 days (with March 1st being day 3 of the materials) in a mixed format and registration for the program provides you access to each session offering. Explore what each session has to offer below!
Wednesday, March 1st: Brand Identity
Branding ensures you have a prominent position in the marketplace and gives your company personality and meaning.
Brands affect buying behaviour by fostering loyalty and ongoing sales. Over time your brand becomes associated with a level of credibility, quality, and satisfaction in the customer's mind.
A unique brand can have an enormous impact on your bottom line by giving you a competitive advantage over your rivals and helping you acquire and retain customers.
In this webinar instructor will cover:
Creating an Authentic Brand Identity
7 Ways to Incorporate Brand Identity Into Your Retail Store
For more details on the Service Concierge program you can also contact the respective municipal representatives. A special thank you to Enterprise Renfrew County for being a co-host collaborator of this event as well.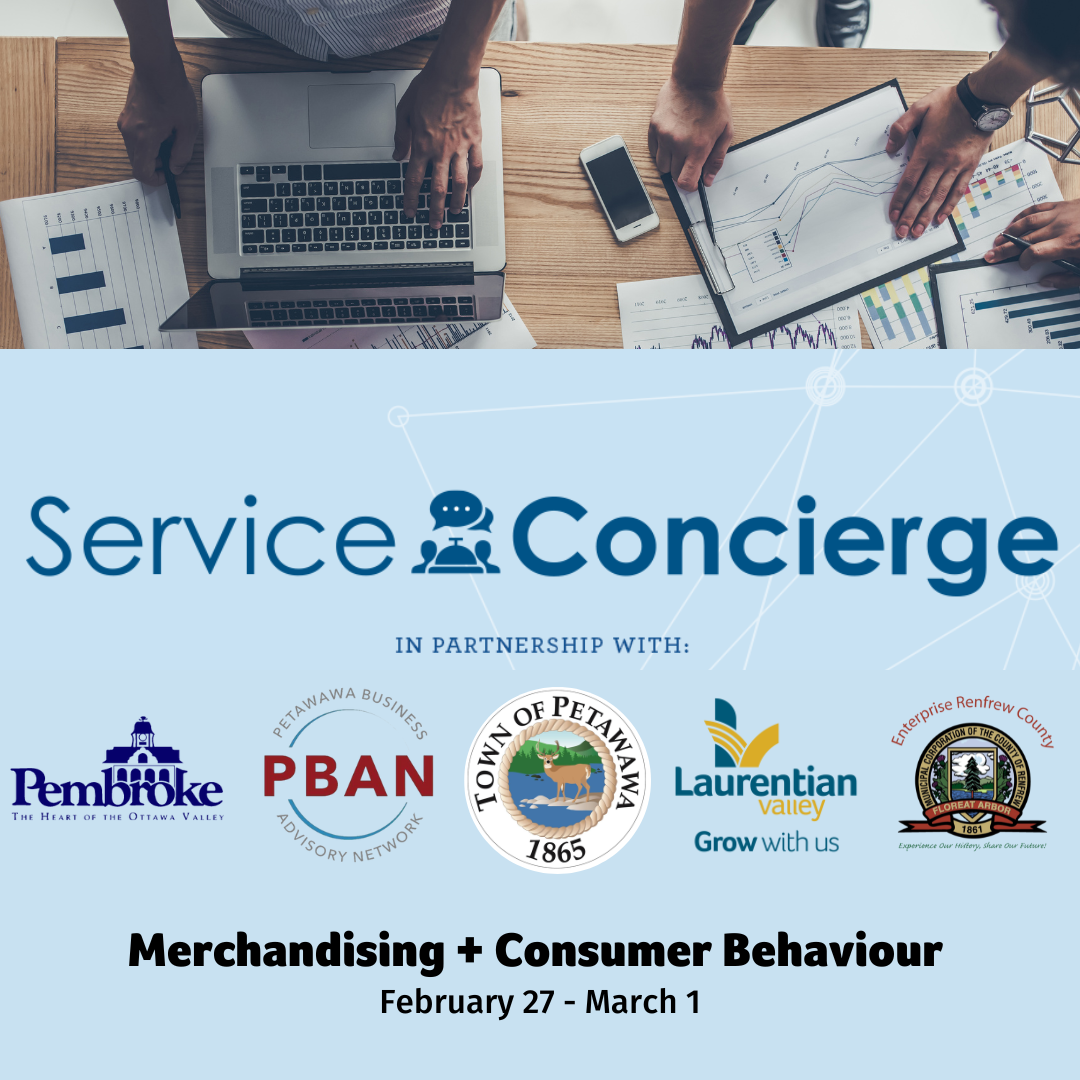 Title
Date: Date
Location: Location
Category: Category

Where urban amenities meet outdoor rural fun.
LV is home to easy comfortable living.