Stakeholder Public Engagement Workshop - This event has already occurred
Event Details:
We are undergoing a process to update the current 2019-2023 Strategic Plan as the plan is nearing its term and we need your help to guide us to create the new strategic directions. Your feedback is extremely important and valuable in ensuring the sustainable growth and development of LV.
You are invited to join us for our in-person Stakeholder Public Engagement Workshop! This workshop is hosted by the Delphi Group, a third party consultant whom will help guide and gather information from the group.
When: November 22, 2023
Where: Shady Nook Recreation Centre, 80 Richardson Crescent, Pembroke ON
Time: 6:30 PM - 8:30 PM
Please RSVP by November 17 here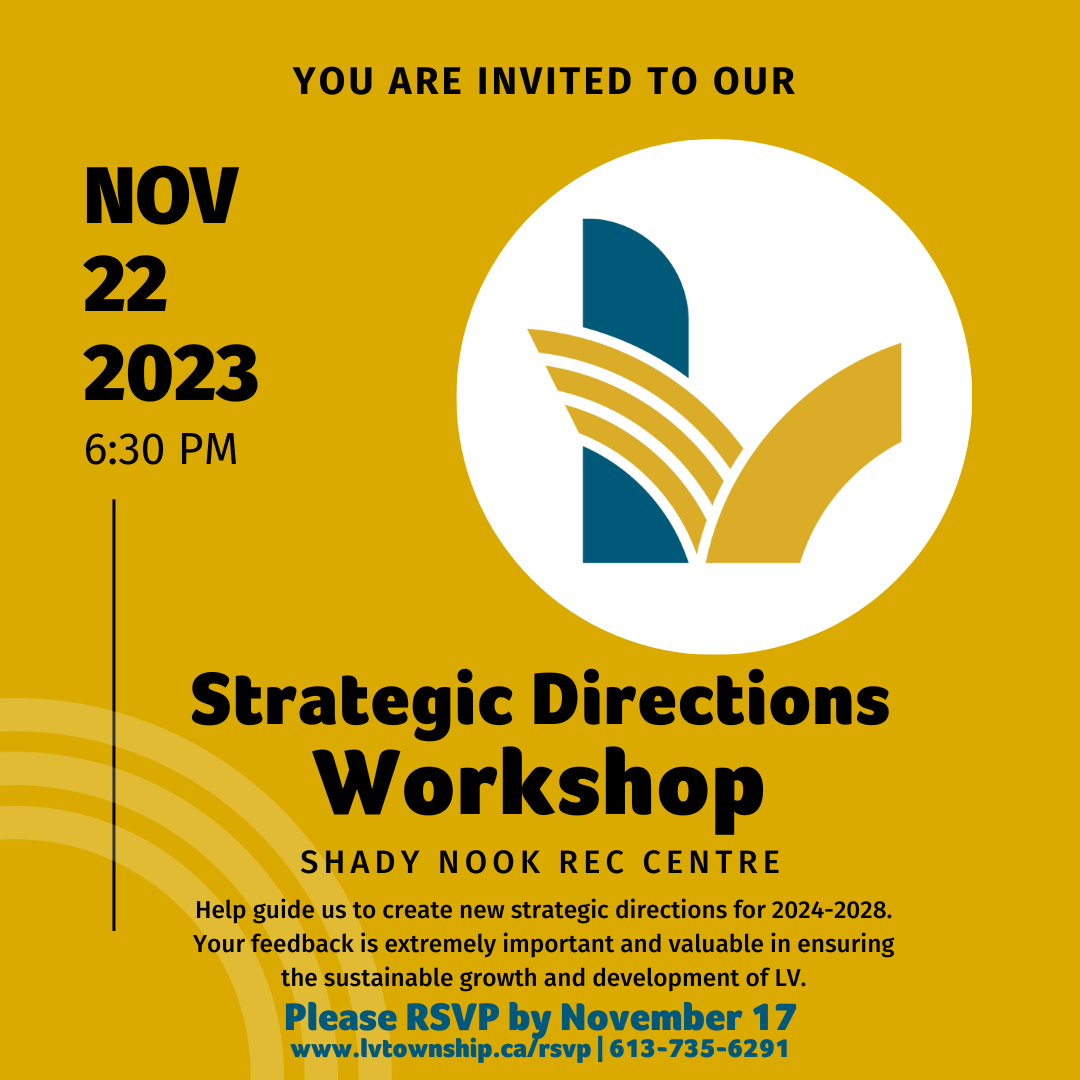 Title
Date: Date
Location: Location
Category: Category

Where urban amenities meet outdoor rural fun.
LV is home to easy comfortable living.