OBIAA Workshop: Facebook and Instagram Advertising on a Small Budget - This event has already occurred
Event Details:
Join us for this free in-person workshop courtesy of Ontario Business Improvement Area Association and Digital Main Street, hosted by the Upper Ottawa Valley Chamber of Commerce and our Digital Service Squad. Space is limited so register today!
You'll learn:
The options for advertising on Facebook and Instagram
How the Facebook and Instagram algorithms work, so your content can cut through and be seen, even without spending money
How to decide when to boost a post, and how much to spend
How to target your ads to your ideal customer or client based on demographics, geographic area, and more
How to create successful written copy and imagery for Facebook and Instagram ads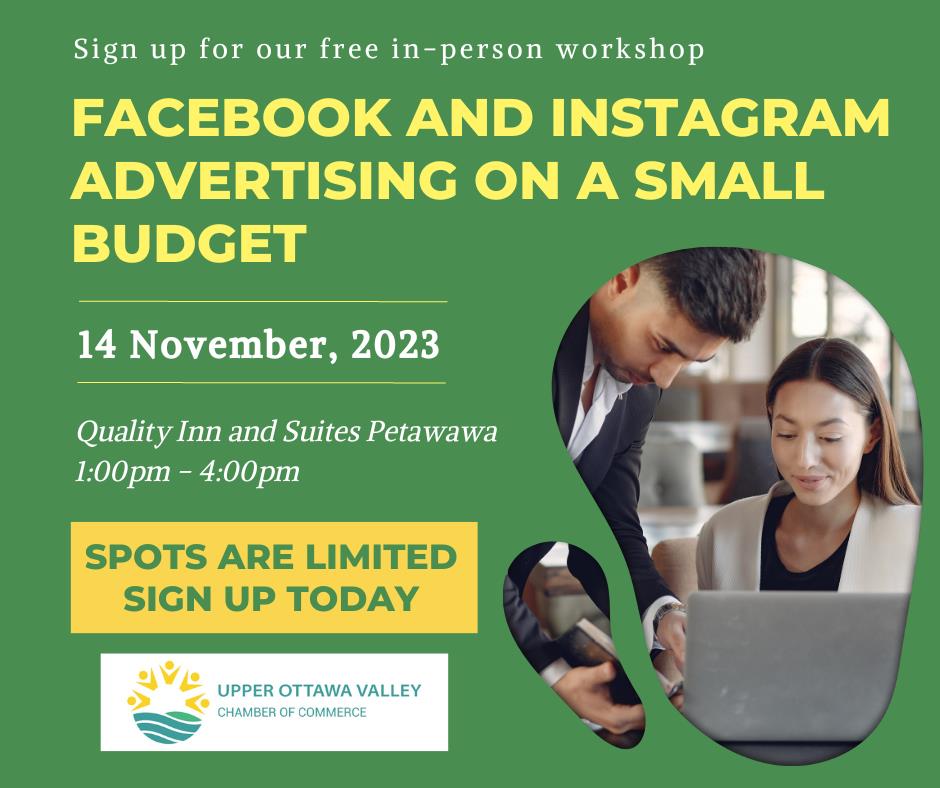 Title
Date: Date
Location: Location
Category: Category

Where urban amenities meet outdoor rural fun.
LV is home to easy comfortable living.