Council in Committee Meeting with Planning Act Public Meeting – June 6, 2023 - This event has already occurred
Event Details:
We will be conducting a Council in Committee Meeting with Planning Act Public Meeting on Tuesday, June 6, 2023 at 5:30pm. The meeting portion will be livestreamed to the Township's YouTube Channel and can be viewed at the specified time above.
You can also participate in the Planning Act Public Meeting portion of the Council in Committee Meeting online.
Public Meeting Participation Details:
To Participate in the Public Meeting
PASSCODE 091875
By phone +1 647 374 4685 or +1 647 558 0588
Webinar ID #897 2910 4789 and PASSCODE 091875
This is to provide you with the opportunity to provide verbal comments to Council on the specific Planning Act applications being presented to Council at the meeting. If you plan to join the Public Meeting please send us your comments or questions ahead of time so we are aware you will be joining in by emailing info@lvtownship.ca or calling 613-735-6291. Please note, you will also be required to clearly identify yourself and your address before speaking which is required as part of the public record and all comments are to be directed through the Mayor. Please note, inappropriate language will not be tolerated. To ensure that your comments are clearly understood and received prior to Council making a decision, you are strongly encouraged to submit comments prior to the Public Meeting even if you intend to try and attend the Public Meeting in person or electronically.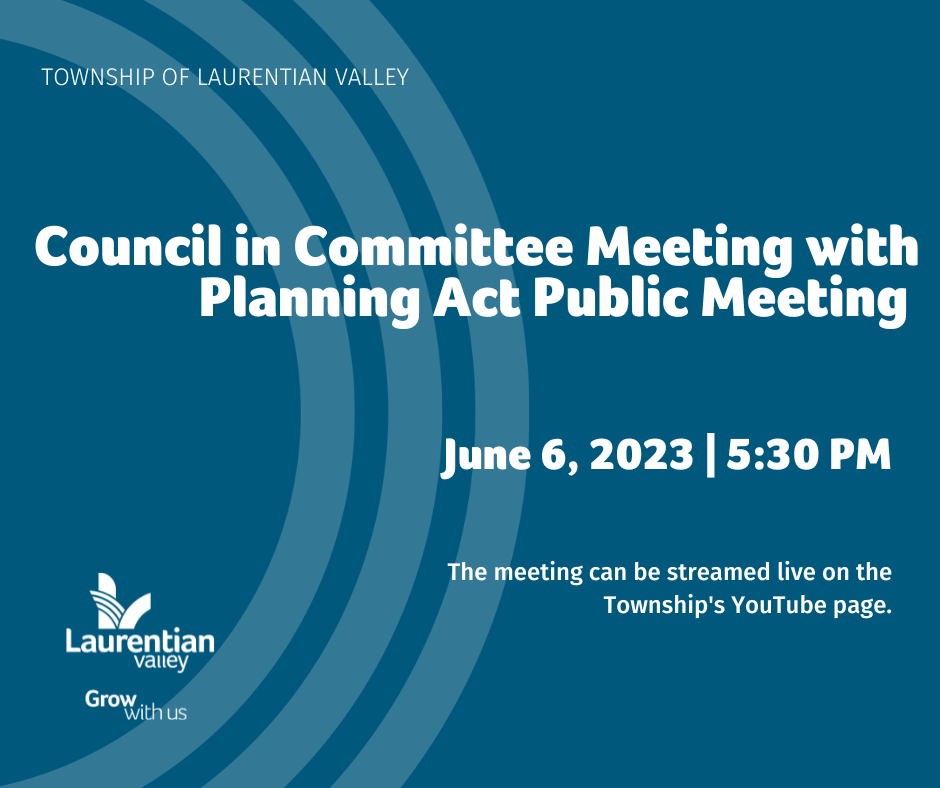 Title
Date: Date
Location: Location
Category: Category

Where urban amenities meet outdoor rural fun.
LV is home to easy comfortable living.