Large Item Collection Days - This event has already occurred
Event Details:
Curbside collection of Large Items occurs in the Spring and the Fall in LV.
Spring: Week of May 29 on your regular collection day – DO NOT place items cubrside earlier than Sunday, May 28.
Large Item Collection is for household items like furniture, mattresses, scrap metal and electronic waste ONLY. Smaller items may be placed in a garbage bag and put out for regular garbage collection (within bag limits).
Items smaller than 9" x 14" x 22" or items that can fit into a standard garbage bag or can WILL NOT be collected.
Material placed out in cardboard boxes or garbage bags or containers WILL NOT be collected.
Construction and Renovation material such as toilets, wood, windows and doors and wooden pallets WILL NOT be collected.
Tires and hazardous waste such as propane tanks, paint cans and fluorescent light bulbs WILL NOT be collected.
Clothing and textiles WILL NOT be collected.
Acceptable materials must be manageable by two people and cannot exceed 80 lbs, 27 cubic feet or 6 feet long.
Residents are reminded to not approach collection staff in order to respect physical distancing. Scavenging of materials that are set-out for large item collection is not permitted under Municipal By-Laws.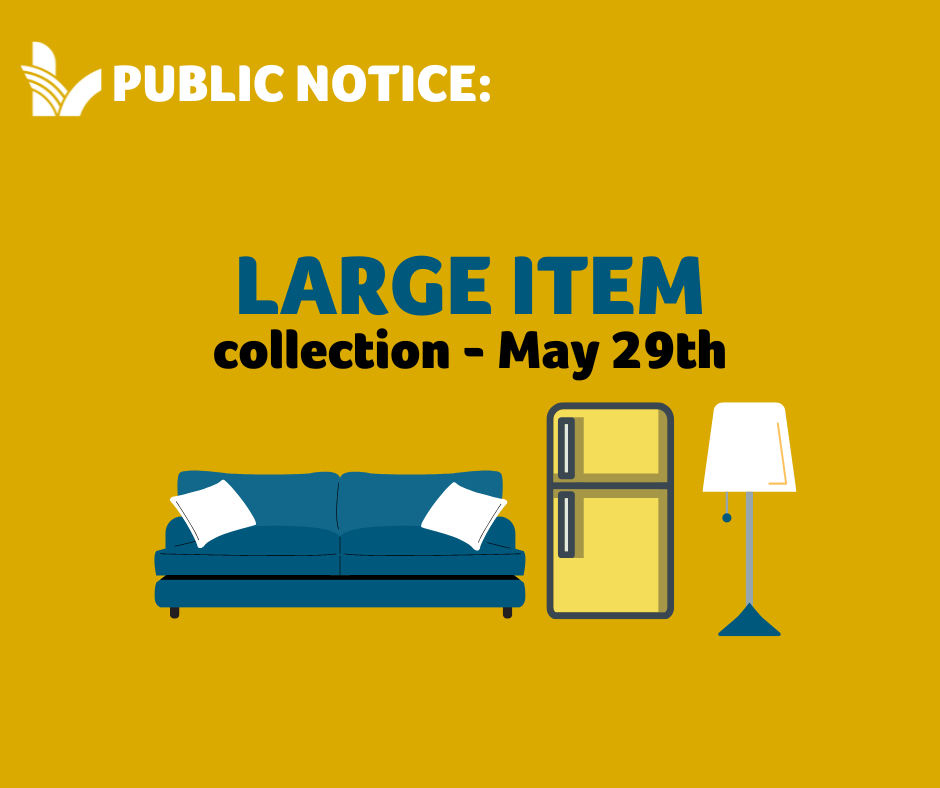 Contact
Ottawa Valley Waste Recovery Centre
Website
Title
Date: Date
Location: Location
Category: Category

Where urban amenities meet outdoor rural fun.
LV is home to easy comfortable living.