Day 5 Clue - Winter Scavenger Hunt - This event has already occurred
Event Details:
LV Winter Scavenger Hunt - Day 5 Clue:
Send us a picture of getting into the St. Patrick's Day spirit! How do you celebrate your irish or wannabe irish roots today? Dress in green, eat something green, participate in an event...whatever it is we want to see! Gnomie loves showing off his heritage by taking part in festivities!
How to submit your photo:
1. Via DM on Facebook
2. Via DM on Instagram
3. By emailing marketing@lvtownship.ca
*All submissions must be received by Monday, March 20th by midnight.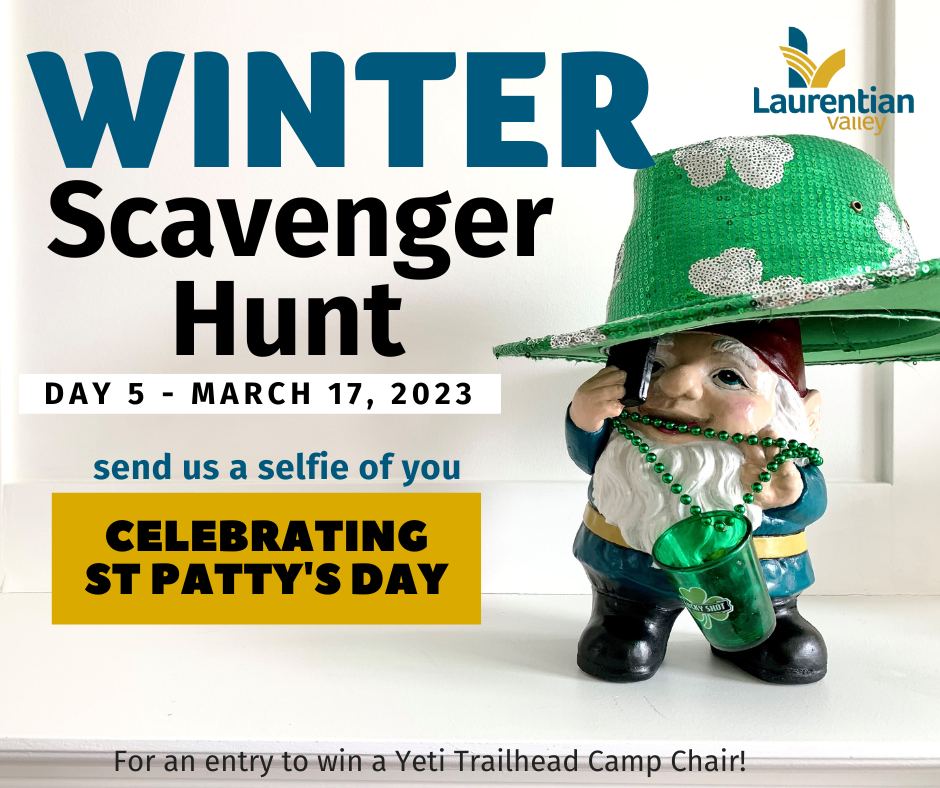 Title
Date: Date
Location: Location
Category: Category

Where urban amenities meet outdoor rural fun.
LV is home to easy comfortable living.