Day 4 Clue - Winter Scavenger Hunt - This event has already occurred
Event Details:
LV Winter Scavenger Hunt - Day 4 Clue:
Send us a picture of yourself making a smore or enjoying a winter outdoor fire (and don't forget to get your recreational burning permit)! Gnomie enjoyed the outdoor fire pits at the LV Four Seasons Trail this winter - did you make it out there this winter? And who says smores are just for fires - get creative and indulge! We can't wait to see your smore making hacks!
How to submit your photo:
1. Via DM on Facebook
2. Via DM on Instagram
3. By emailing marketing@lvtownship.ca
*All submissions must be received by Monday, March 20th by midnight.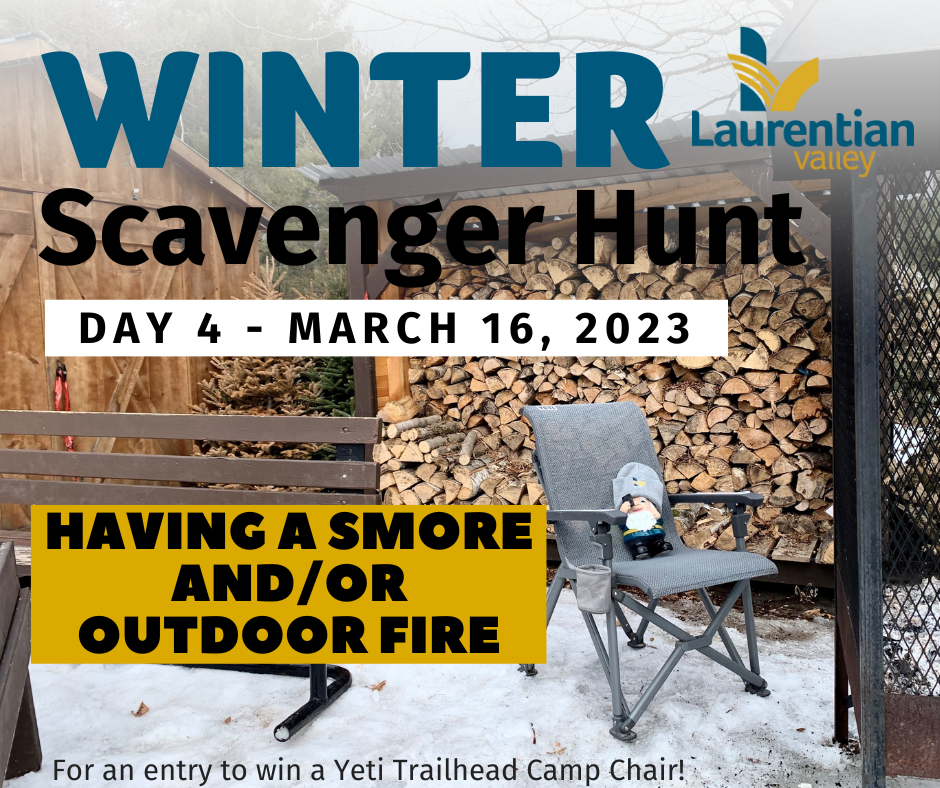 Title
Date: Date
Location: Location
Category: Category

Where urban amenities meet outdoor rural fun.
LV is home to easy comfortable living.