Day 3 Clue - Winter Scavenger Hunt - This event has already occurred
Event Details:
LV Winter Scavenger Hunt - Day 3 Clue:
Send us a picture of yourself with an animal or pet (real or not, we want to see them)! Have more than one? Let's see who's part of your life!
How to submit your photo:
1. Via DM on Facebook
2. Via DM on Instagram
3. By emailing marketing@lvtownship.ca
*All submissions must be received by Monday, March 20th by midnight.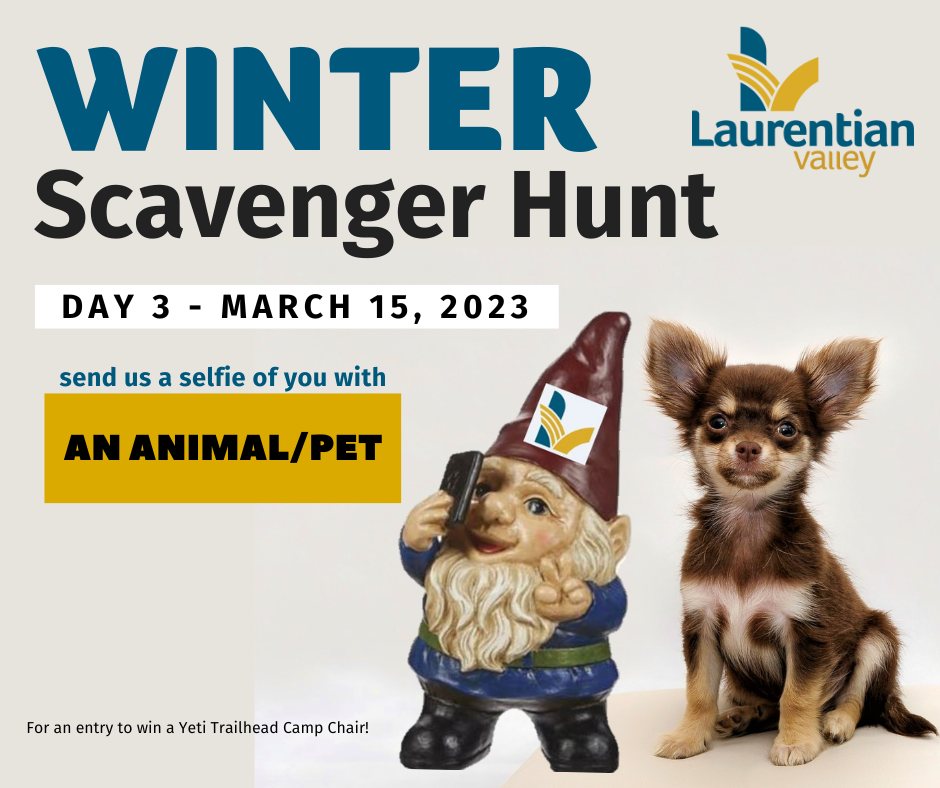 Title
Date: Date
Location: Location
Category: Category

Where urban amenities meet outdoor rural fun.
LV is home to easy comfortable living.